There are a large number of correctional facilities in Pasco County, Florida. The Pasco County Inmate Search is an online database that provides the public with access to information about inmates in custody in Pasco County. This tool provides full inmate information, including their name, booking date, charges, and mugshot. With this tool, you can quickly locate information about inmates and stay in contact with friends and family who may be incarcerated.
Launching an inmate search in Paso County could not be easier. What with your options, including the sheriff's office and the FL Department of Corrections, you will certainly not want for inmate finder facilities. Yet, the one place where people go wrong when conducting inmate lookups is when they walk into the inquiry under the assumption that they are getting the same information from the police and the DOC.
Yes, both agencies are in charge of correctional facilities. However, the DOC exercises control over all state level detention centers where convicts who are serving sentences of 13 months and more are sent. There are several such penitentiaries across the state of Florida. Apart from this, the department also runs several halfway houses and rehabilitation centers for offenders.
Information on all the inmates who are currently housed in this network of facilities and also those who have now been released can be found through a prison inmate search. The inmate finder tool at https://www.browardinmatesearch.org/ can be used for inquiries that pertain to prisoners committed in any part of the state. In fact, they give you the ability to sort out the results based on the county in which the accused was tried and found guilty.
The Florida DOC can also be contacted through a personal visit, but for this, you will need to drive down to the capital. The head office of the agency is located at 2601 Blair Stone Road, Tallahassee, Florida, 32399. Now, let us talk about the local correctional centers. These are under the control of the sheriff's office. So, to find a prisoner in these facilities, you will have to go for Pasco County jail inmate search.
Like the Department of Corrections, the local police also offer a range of options for such inquiries. You could use their online inmate locator, which can be found at https://pascosheriff.com/in-custody/. The webpage has a complete list of recent bookings as well as offenders who are currently lodged in the detention center. To avail of this information, you can also call on the law enforcement agency at 20101 Central Blvd, Land O'Lakes, FL 34637.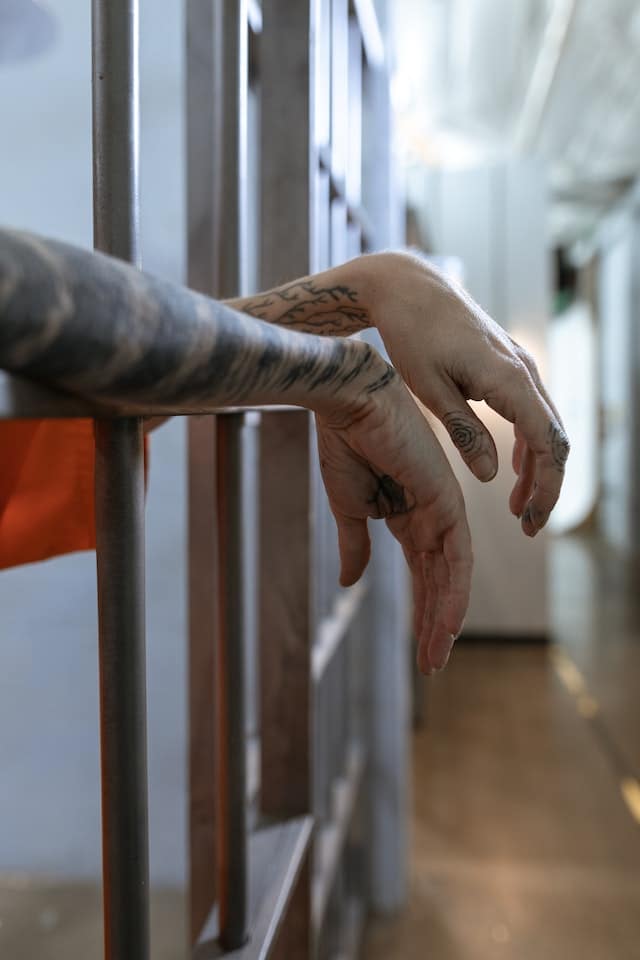 How do I contact someone in Pasco County Jail?
The Pasco County Sheriff's Office uses the services of Inmate Calling Solutions (ICS) to allow inmates to be in touch with their friends and family over the phone. There are two ways to avail of the services of the inmate telephone service provider.
Prepaid Collect: This service allows you to accept calls from an inmate on services that do not offer traditional collect. Prepaid calls can be received on a specific number, including internet phone numbers as well as cellphone numbers. You, the recipient of the call, purchase the credit for a designated number, and the inmate can only make a call to that specific number.
Debit (Inmate-Prepaid): In this case, you are buying phone credit for the inmate. This means that the inmate can call any phone number (approved by the correctional facility) with that credit, not just yours. Moreover, any unused credit is refunded to the inmate, and not to you, at the end of the jail term.
For Pasco County Jail, both these services are offered by ICS Solutions, a billing agent for CenturyLink. You can buy these services through the mail. However, you will have to make the payment through a money order or certified checks. They do not accept personal checks. Also, don't forget to include details such as your name, your address, and the designated phone number for prepaid collection.
For inmate debit, include your name, address, name of the inmate, name of the facility where the inmate is held, inmate's correctional or facility/ID number, and your daytime phone number. Send your money order/checks with this information to:
CenturyLink/ICSolutions
Attn: Customer Service Department / Name of Chosen Service (Either Prepaid Collect Account or Debit Telephone Account)
2200 Danbury Street
San Antonio, TX 78217.
Traditional/Regular Collect: This is your normal collect call facility in which you receive a phone call and pay for it in your monthly phone bills. If your telephone company offers this facility, you don't have to set up the service. As soon as you accept the call, the service is set up automatically.
Certain restrictions apply to the phone call facilities offered to Pasco County jail inmates. These include:
Calls cannot be made to certain phone numbers (information about this is available on jail notice boards).
Calls are restricted to 800 numbers.
Inmates are allowed a maximum call length of 15 minutes.
Only a limited number of calls can be made to the same number in a day.
Calls are monitored and recorded.
Inmate voice validation is required to place calls.
The prison authorities retain the right to suspend phone call privileges for an inmate or a group or even the entire prison population, depending on specific circumstances.
Call privileges to a specific number will be suspended if so requested by the receiving party.
Having said that, often, you may not receive a call from your inmate as scheduled. Typically, this is a result of the long lines for phone use in prison. Less frequently, this is caused by a prison lockdown put into effect for security reasons or due to prison riots. Because calls are recorded, it is crucial not to discuss the criminal case of the inmate or any aspect of it on the phone.
How do I visit someone in Pasco County Jail?
Like in many other counties of FL, Pasco County Jail has a no–contact visitation policy. This essentially means that you cannot sit across the table for a chat with a loved one who is housed in the correctional facility.
But fret not! The Pasco County Sheriff's Office does offer onsite and offsite video visitation. And there are several benefits to these options! So, let's talk about how these no contact visits work:
For an onsite no-contact visit, you will use the visitation kiosk in the lobby of the Pasco County Jail. Think of this as a video conference between your inmate and you. The kiosk also allows you to send one-minute video messages apart from the facility of real time video chat through a kiosk used by the inmate inside the facility.
For an off-site visit, you will use your computer at home. So, this is more like a video call over the internet.
Both services are offered by HomeWav LLC, so to avail of these facilities, you will have to create an account with them. There are two ways to complete the registration process.
Off-site account creation: If you have a computer with an internet connection, this should not take more than a few minutes. Go to https://www.homewav.com/ and fill out the signup form. All new users will have to complete the login procedure before they are allowed to add funds to their accounts. This can be done by using a credit, debit, or prepaid card.
You can decide on the amount of money that you want to add to your account. The thing to remember here is that the account itself and the funds added to it are exclusive to the user who has purchased the service and to a specific inmate.
On-site account creation: You can also use the visitation room kiosk for account creation. Although the procedure is the same and you'll use the same signup form, you will need to carry some form of photo identification issued by the state or federal government to register.
Visitation timing
At the Pasco County Jail, there is no requirement for scheduling visits. Kiosks in the lobby are made available on a first come, first serve basis. However, they only allow off-site virtual as well as on-site visitation at certain times.
On-site video visits: Only two slots of 20 minutes each per day are allowed for each inmate. The schedule is as follows:
On Monday and Tuesday- 8:30 am to 10:00 am and from 1:00 pm to 3:00 pm.
On Wednesday- The two slots above and 7:30 pm to 10:30 pm.
On Thursday- Same as on Mon and Tue.
On-site visits are not allowed Friday through Sunday.
Off-site virtual visits: Except for Red Dot inmates and administrative segregation inmates, for all other detainees, 3 slots for virtual visits are available every day:
8:30 am to 11:30 am
12:30 pm to 5:00 pm
7:30 pm to 10:30 pm


You will have to pay 50 cents per minute for virtual visitation, and while there is no minimum limit imposed on the duration of the visit, a maximum of 20 minutes is allowed per session. However, you can have more than one session as there are no restrictions on the number of sessions that each inmate can have. As long as you have funds in your account and no other detainee is waiting his turn at the kiosk, you can talk to your inmate over multiple sessions.
Visitation rules
If you intend to go to the Pasco County jail to use the on-site visitation service offered at the facility or want to avail of the off-site virtual visitation service, you will need to take note of these rules:
You cannot use obscene language or conduct yourself in an unruly manner.
Sexual activity and nudity are not allowed.
Your dress will have to be conservative.
They will search you if you visit the Detention Center for an on-site visit.
Smoking is not permitted in the lobby or anywhere else in the facility.
Carrying contraband into a Detention Center is a 3rd-degree felony, and you will be arrested on the spot if such items are found in your possession.
You cannot leave your children unsupervised in the lobby of the Detention Center.
Only 3 visitors are allowed per session.
Before you enter the facility, you will be asked to place all your belongings/property, including sunglasses, cell phones, wallets, jackets, etc., in the lockers provided in the lobby.
You cannot click photographs or video record an inmate or your conversation with an inmate.
Failing to follow any of these rules will result in the suspension of visitation privileges for a period of up to 30 days.
How do I send money to someone in Pasco County Jail?
At this time, the Pasco County Sheriff's Office provides 3 options for sending money to inmates held in the Detention Center.
Visit the Jail: You will find money deposit kiosks in the lobby of the Detention Center. You can use a credit/debit card or even cash to deposit funds into an inmate's account.
Making a deposit over the phone: If you have the full name of the inmate and his/her inmate number/ID, you can use your debit or credit (they only accept Master and Visa) card to transfer funds to your inmate. Call 866-345-1884 to avail this facility. They have bilingual agents, so Spanish speakers won't have too much trouble.
Transferring funds online: The PCSO Has partnered with AccessCorections.com to provide online money transfer facilities. Before you are allowed to transfer funds through this service, you will have to create an account with AccessCorrections.
Go to https://www.accesscorrections.com/#/ and click on the create account button.
You will have to provide your full name as well as your contact information for registration. More information on how to create an account is available at http://help.accesscorrections.com/ac-faqs/creating-an-account/.
Once you have your account up and running, you can use several options for fund transfer, including a debit/credit card, money order, and cash transfers through Western Union, Cash Pay Today and Ace Cash Express. You will find more details at http://help.accesscorrections.com/ac-faqs/payments-accepted/.
There is no restriction on the amount of money you can transfer. However, there is a limit placed on the maximum amount that an inmate is allowed to spend each week. All current charges on the inmate's commissary account will be deducted as soon as funds are transferred and the balance will be made available to the inmate.
How do I write to an inmate in a Pasco County jail?
You can only send a postcard to an inmate lodged in the Pasco County Jail (except photographs up to 10 sent in an envelope). Do not forget to include your name (sender's name) and complete mailing address in the top left hand corner. Mails that don't have the name and return address of the sender are destroyed.
Also, address your mail to the inmate using his/her full name (first and last name) and the CIN#. Send your correspondence to:
Detention Central – Land O' Lakes
20101 Central Blvd.
Land of Lakes, FL 34637.
Another thing to remember is that the Pasco County Jail currently only accepts pre-metered postcards and envelopes. These can be bought at the post office or you can have a postcard bought by you, stamped/metered by the post office. For more information, you can call the Pasco County Jail at 800-854-2862.
A short list of correctional facilities in Pasco County
Land O' Lakes Detention Center
Pasco County Jail
New Port Richey Jail
West Pasco Detention Center
Central Pasco Detention Center
Annex Jail
Juvenile Detention Center
Pasco County Road Prison
Related: